Your first (and last) stop at the St. Felix Golf & Country Club will be to our combined Pro Shop and Club House. It is here that you will find what you need to go on your way for a round of challenging, entertaining golf. We have a selection of clubs and other necessary equipment for sale and for rent, and you'll surely agree with our reasonable Prices.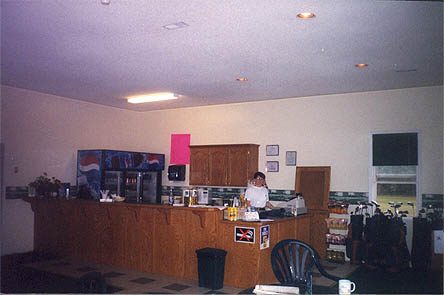 Our friendly and well trained staff are here to meet all of your needs and answer your questions. They also run the Club house's licensed lunch counter, serving sandwhiches, snack foods, and beverages.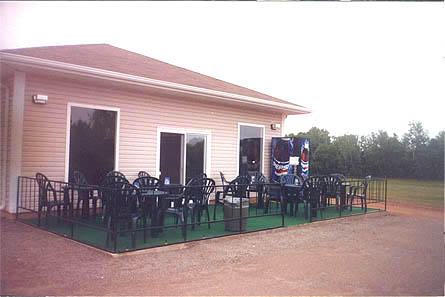 After finishing your nine or eighteen holes on our challenging, yet friendly course, why not stop by our Club house and have a beer, mixed drink, or soda on our outdoor patio. The patio provides a perfect view of the number 1 tees and the number 9 green, so you can watch golfers just going out for a round, and just coming back from one.
Before leaving the St. Felix Golf & Country Club, be sure to check out our clothing selection, including St. Felix Golf & Country club jackets, sweaters, golf shirts, t-shirts, and hats. They make great souvenirs. And on your way out, be sure to stop and sign your name and comments in our guestbook! (Oh, and before leaving this web site, be sure to sign our Electronic Guestbook.)
For more information on the services provided by our Pro Shop, or to book a tee time, call us Toll Free at 1-877-311-2328 (local 882-2328).
Return to the front page.