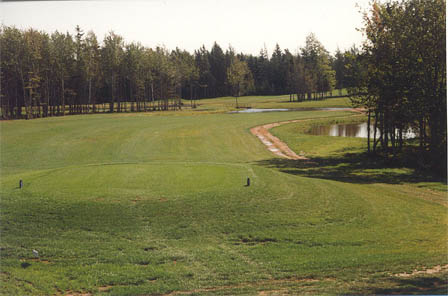 The second hole is one of the most beautiful and memorable holes at the St. Felix Golf Course, and perhaps one of the most difficult. It is a 291 yard par 4, with a very narrow fairway and a carry over water.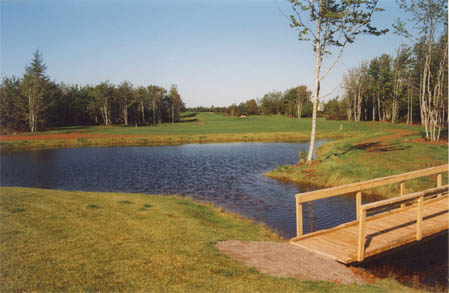 While the short length of the hole might lead some to believe that it is unchallenging, the narrow fairway and the water hazzard (a beautiful man-made pond) can be quite intimidating. Powerful hitters shouldn't have too much trouble making it across the pond (though they might end up in the trees and marsh to the right of the fairway). The more timid golfers will lay up in front of the pond and save their efforts for their second shot.

Thanks to Aggie Gaudet for these photos.